Continual planning and development of products
and services that provide feelings of security
and affluence to our customers in their everyday lives
Notice
November 1, 2018

February 15, 2018

TEPCO i-Frontiers participated in "ICMG Innovation Conference" held in Singapore.

December 21, 2017

Our website has been renewed.
Goals of TEPCO i-FRONTIERS
Seeking ideas that will change the way we live.
We are looking for value co-creation partners.
We are now looking for partners (entrepreneurs, business service companies, research centers) that share our venture spirit and will create value together with us.Based on the foundation of trust that TEPCO Energy Partner has constructed with over 20 million households, we are aiming to produce and together develop new ideas that can change the ways we live.Our goal is to create new products and services that deliver safety, convenience, and comfort to the everyday lives of our customers.We hope that you will join us.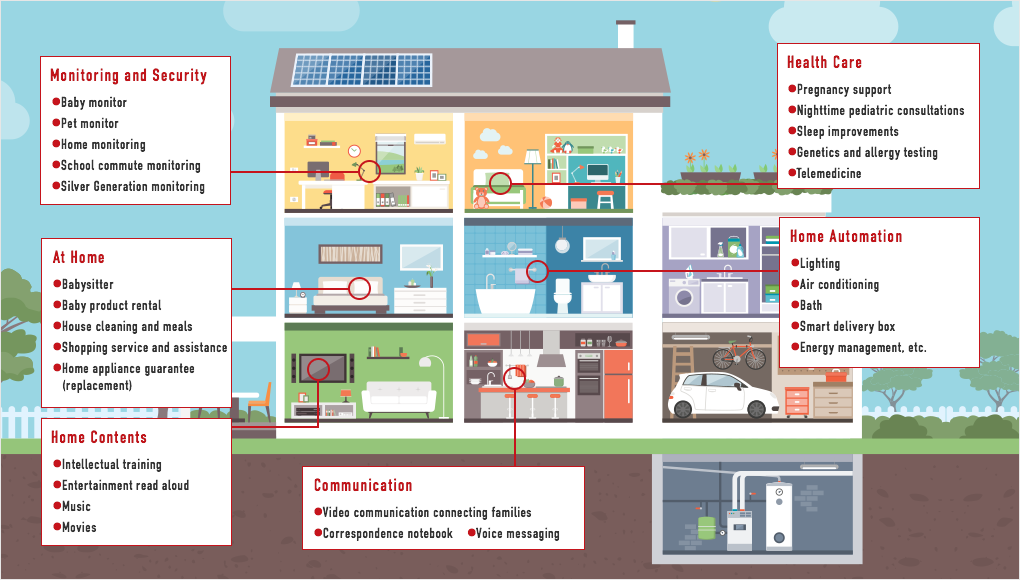 Process leading to business
Connectivity with companies that have promising products and services


Co-creation bringing together innovative intellects from Japan and overseas


Rapidly giving shape to ideas on pace with leading companies


Verifying practical value using laboratory houses and monitors


Support for scaling in connection with the EP business foundation
Members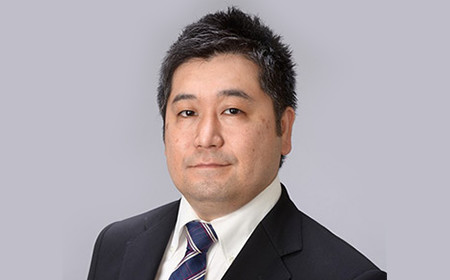 President of TEPCO i-FRONTIERS, Inc.

Tadashi Tamura

From 2017, executive director and GM of the Living Business Division and Product Development Department at TEPCO Energy Partner, Inc.


Director, TEPCO HomeTech, Inc. / Director, FAMILYNET JAPAN CORPORATION
Director, Tokyo Energy Alliance Co., Ltd. / Director, General Incorporated Foundation Katei Denki Bunkakai (Household Electricity Culture Association)
Function Manager, Nippon Charge Service LLC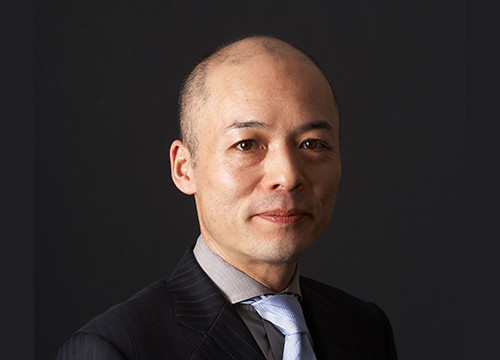 Vice President

Hidetoshi Kikuchi

Following 10 years of experience in marketing, business planning, and overseas business development in the HR Business Division of Recruit Holdings, he has since served in his current position.In addition to the group business innovation projects of a general electrical manufacturers' group, he has also been involved in management and organizational innovation projects and new business creation projects in fields including energy, automobiles, rail infrastructure, IT, electronics, materials, food products, logistics, consumer goods, and the broadcast industries.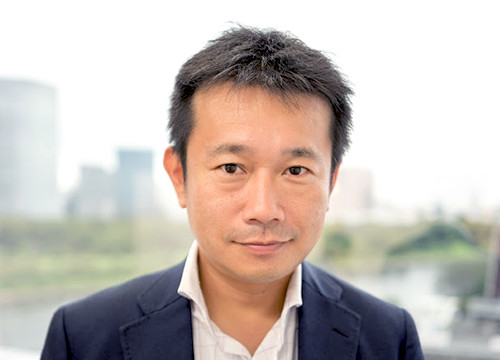 Director

Shota Tomiyama

He previously worked in alternative risk management in the Planning division of Tokyo Electric Power Company, and constructed risk management methods for the TEPCO Group utilizing the first direct weather derivative transactions between businesses in Japan, as well as captive reinsurance companies.He has subsequently been involved in the launch and operation of new businesses, such as launch of the LNG truck business and construction of the EV charging station network business.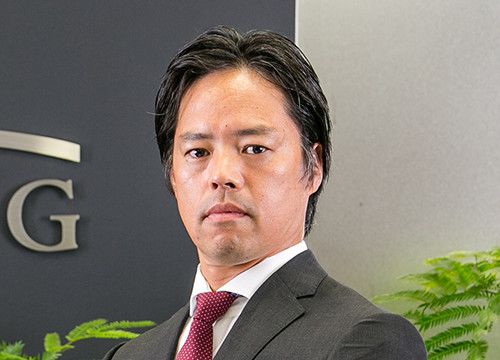 Director

Fumihiro Ohba

At McKinsey & Company, he was involved in growth strategies, corporate reforms, and launches and support of new business in a wide range of industries including electronics, communications, health care, automobiles, and publishing.He joined ICMG in 2005.He has led projects integrated with customers to achieve innovations in the formulation of long-term growth strategies, corporate reform, business consolidation, innovations, business development, and other areas at companies in Japan and overseas.He specializes in achieving a comprehensive understanding of a company and boosting its ability to deliver sustained results from both the business and organizational sides.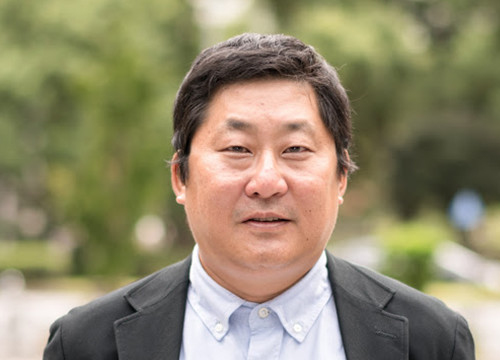 Noriaki Aomatsu
Joined ICMG after working at companies including Sumitomo Corporation, Johnson & Johnson, and Index Co., Ltd.He has worked in areas including the launch of new businesses, overseas business, and M&A in industries including smokestack industries, logistics, consumer goods, and IT.Working from the perspective of the operational company, he conducts all elements of investment, capital tie-ups, PMI, listing support, and other operations for venture businesses in countries worldwide and for companies of suitable sizes where investment produce immediate business results. (Total investment: Approximately 50 billion JPY)まFrom the perspective of a financial advisor, he also engages in multiple areas of business including introducing capital tie-up partners to major corporations and providing PMI support after the tie-up.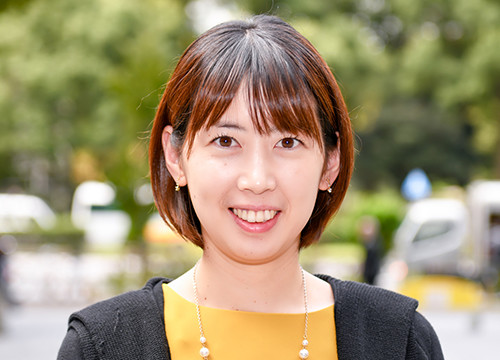 Chiyako Takahashi
Joined Tokyo Electric Power Company in 2003.She has experience on the working frontlines including electricity meter reading and PR work at the Kashiwazaki-Kariwa Nuclear Power Plant.At the Head Office, she is responsible for sales PR in the Marketing division, and has been involved in planning and carrying out promotion events and exhibitions for corporate electrification solutions and all-electric housing, print media productions such as magazine ads, leaflets, and pamphlets, and web promotions.She has subsequently worked in business management of affiliated companies, and been involved in areas including formulation of growth strategies, business innovations, support for new business, and investment support.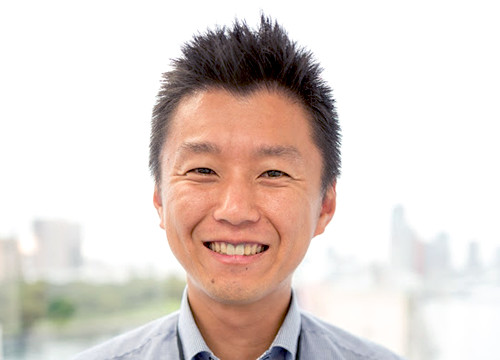 Taiki Koiso
Joined Tokyo Electric Power Company in 2006.He has experience with frontline work including meter reading, bill collection, and planning and management of electrical equipment work.Centered on the Head Office Planning division, he is also involved in formulating and managing bidding strategies for power trading, cost management for electricity rates, and business analysis.He also has participated in investigations of overseas electricity business systems, gas-related projects, and the construction of human resource development programs.He is a certified public accountant in the US state of Washington.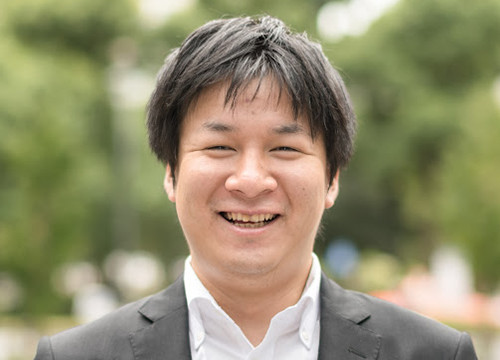 Kazuyuki Machida
Joined ICMG in 2015.He has been involved in a large number of business development projects from formulating strategies for new and existing business to selecting partnering candidate companies and pre-negotiations in industries such as electronics, logistics, finance and payment, health care, and travel.
FAQs
Q.

Is there a deadline for applications?

No deadline has been set.

Q.

Can I apply even if I am not a member of a company?

Yes.Applications are open to persons already employed at a company, persons operating their own businesses, and individuals preparing to start a business.

Q.

Are there any expenses involved in applying?

No expenses are required.In the event that a meeting will take place, transportation costs will be borne separately by the individual.

Q.

When can I expect a response to my application?

Ordinarily, we will respond by email or telephone within around 5 business days.However depending on the contents of the proposal, additional time may be required.

Q.

Can the application contents involve B2B?

Yes.Proposal contents may involve B2C, B2B, or other business format.

Q.

Are the application information and business plan protected?

Information in the application will be handled with strict care based on the Privacy Policy of TEPCO i-FRONTIERS.

Q.

Can ideas and products outside your area of business be accepted?

We are seeking ideas in a wide range of areas. Please contact us.
About Us
Trade name
TEPCO i-FRONTIERS, Inc.
Head office address
〒100-0011
21F Hibiya U-1 Bldg., 1-1-7 Uchisaiwai-cho, Chiyoda-ku, Tokyo 100-0011
TEL:03-6858-0611
Representative
Tadashi Tamura
Founded on
September 19, 2017
Capital
50 million JPY (including capital reserve)
Investment ratio
TEPCO Energy Partner, Incorporated: 50%
ICMG Co., Ltd.: 50%
Contact Us
Contact flow
(for inquiries about business cooperation)